Help the MCH thrive and blossom into a vibrant community center!
We are creating new and easier ways to actively support your Common Hall.
Here's how you can PLUG IN:
1. Become a Sustaining Member
A sustaining membership is the best way to provide dependable, ongoing support of the hall and all the events that happen there. And it couldn't be easier! Use our convenient PayPal link and simply check the "Make this recurring" box. Every little bit helps, and even a small recurring donation adds up over time.

2. Rent the hall/organize an event
With a rustic kitchen and dining hall, a coat room and a grand dance hall, the MCH is a fantastic venue for:
• private affairs such as weddings, baby showers, birthday parties, bar mitzvahs, etc.
• public events like concerts, lectures, dances, films, classes, craft fairs, and more.
We are always looking for people to organize both one-off events and on-going series.
3. Volunteer your time
The common hall has been limping along for years only by virtue of the super-human efforts of a small, dedicated group of volunteers. It is clear that to make this work we need an injection of fresh ideas and the willingness to put in the sweat to carry them out.
How to help with hall maintenance, governance/fundraising, or event organization

4. Spread the word!
Word of mouth is the best advertising, so tell friends and neighbors about how much you love the Common Hall and:
• Like us on Facebook
• Get on our mailing list (if you're not already on it)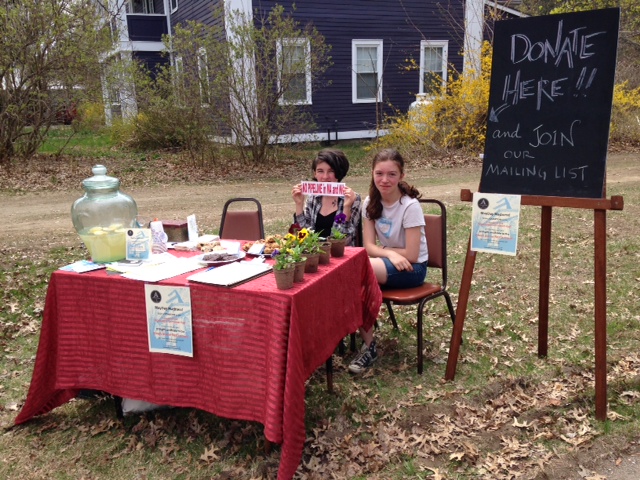 5. Make a one-time donation
While we would love it if everyone wanted to be Sustaining Members forever, we appreciate every single dollar that comes from your kind hearts and wallets. You can make a one-time donation online below via PayPal. All donations are tax-deductible.
Donate now via PayPal!