Emergency Fundraising Day
Sunday January 25
Dear Friends, Neighbors, Volunteers, Angels, Millionaires,
and other Awesome Community Members: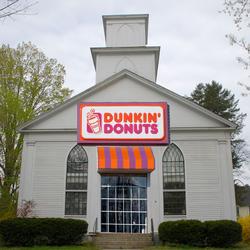 Do you love the Montague Common Hall (formerly the Montague Grange)?
Have you come to family dances, potlucks, craft fairs, tag sales, yoga classes, Mutton & Mead rehearsals, and myriad other events?
Have you been wondering how to tap into this amazing community resource, but were too shy to ask?
Would you be heartbroken to see it turned into a Dunkin' Donuts, or condos?
Then please please come on Sunday, January 25, 2015
For a HUGE EMERGENCY FUNDRAISING day
Here is the schedule:
9:15 - 10:30 Yoga with Nadya (drop in fee $15)
10:30- 12 noon Open House, Q&A, and Re-Visioning the Common Hall open forum
3:30 – 5 pm Shetland Fiddle Workshop (suggested donation $10-25)
5:30 Community Potluck Dinner (bring a dish, but feel free to also give the MCH all of your money)
6:30 Contra Dance (suggested donation $10 - $25. Or a cool million. Your choice)
Here's what you need to know:
Volunteers at Montague Common Hall have done a huge amount of work recently in both the Beautification, and the Keeping-It-From-Falling-Down departments. In addition we are reorganizing internally to make the MCH a more sustainable entity.
We are excited about the new direction we are taking. BUT recent emergency repairs have put the Hall in DIRE FINANCIAL DANGER.
Here's how you can help:
Come to the meeting at 10:30 to have a tour of the building and see all the amazing work that's been done. Then join us in a community open-forum about the future of the hall, where we'll share details of our recent status changes and upcoming SALE OF THE BUILDING. (Hint: it's mostly good news.) We are passionately interested in your ideas, your skill sets and willingness to volunteer, and your million dollars that you were just beginning to wonder how to spend. We believe the hall can be saved, but it can't happen without major help from the community.
What if I can't make it on the 25th?
That would be tragic; BUT you have other options!
1. You can make an immediate donation, use our Paypal donation tool.
2. You can write out a check to: Friends of the Montague Common Hall and mail it:
c/o Mary Melonis, PO Box 88, Montague, MA 01351
3. You can volunteer your time and skills. Contact Hannah to sign up.
4. You can rent the hall for Weddings, Birthday Parties, Dance-a-thons, Concerts, Lectures, etc. Contact Nicole to book your event.
5. You can forward this message to all your local friends, and LIKE us like crazy on FaceBook.
For more information, visit the Montague Common Hall website.
Posted: to General News on Mon, Jan 19, 2015
Updated: Thu, Apr 9, 2015